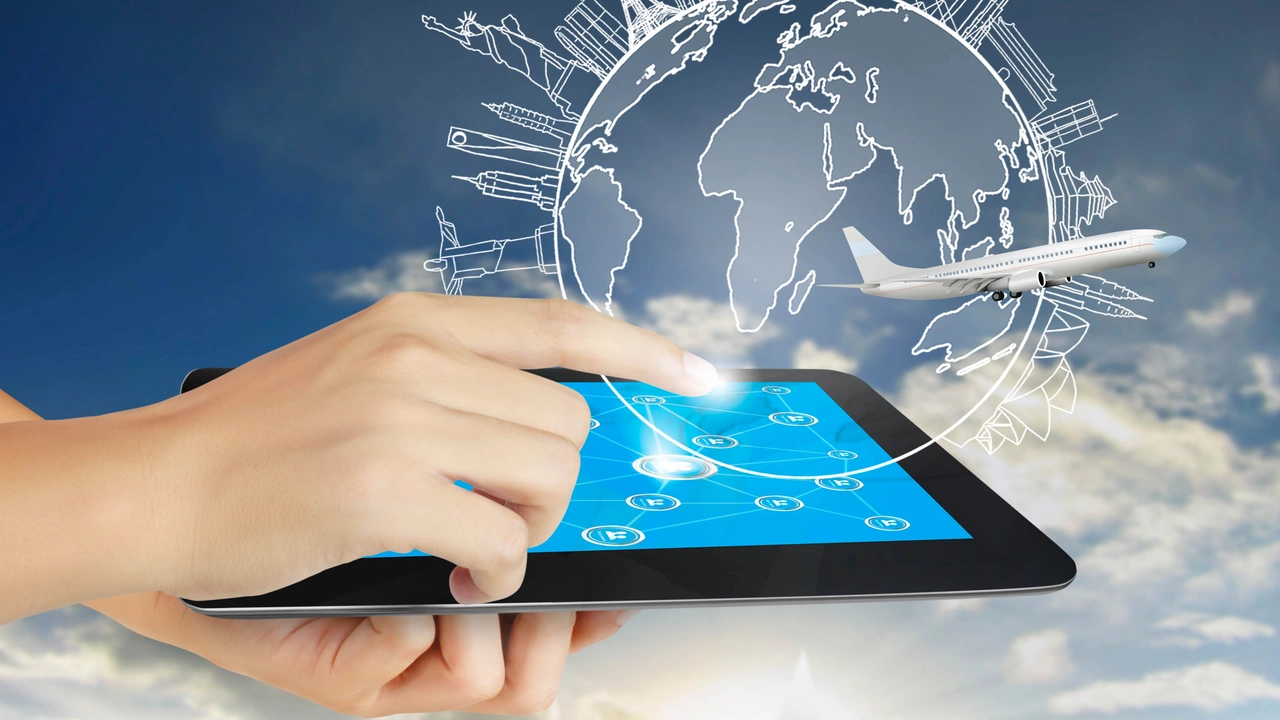 Understanding Travel Technology Companies
If you've ever booked a holiday, flight, or hotel online, chances are you've interacted with a travel technology company, often without even realising it. Travel technology companies or travel tech companies, as they are also known, are businesses that utilise technology to make travel planning and booking more efficient. They employ the latest digital advancements to provide services that simplify the booking process, compare prices and options, and enhance the overall travel experience. Today, these services are not just a luxury, they are an essential part of the travel industry.
The Role of Travel Technology Companies in the Travel Industry
Travel technology companies play a pivotal role in the modern travel industry. Today's travellers are tech-savvy and demand instant, personalised services. Recognising this, travel tech companies strive to provide a seamless user experience. They do this by integrating different aspects of travel - from transportation and accommodation to local attractions and reviews - into one easy-to-use platform.
Moreover, they also empower travel businesses by providing them with the tools and technologies to manage their operations more effectively. This includes reservation systems, revenue management tools, customer relationship management software and more. By doing so, they help travel businesses streamline their operations, reduce costs, increase revenues and improve customer satisfaction.
Types of Travel Technology Companies
Travel technology companies can be broadly categorised into three types. The first are Online Travel Agencies (OTAs), like Expedia and Booking.com, which allow users to book flights, hotels, car rentals and more online. They aggregate information from various sources, allowing users to compare prices and options before making a booking.
The second category includes Global Distribution Systems (GDSs), such as Amadeus, Sabre, and Travelport. These companies provide travel inventory to OTAs and traditional travel agencies, enabling them to access real-time information about flight schedules, availability, prices and more.
The third category includes technology providers like Travelport, which offer a range of technology solutions for travel businesses, including booking engines, payment gateways, CRM systems, and more.
Benefits of Using Travel Technology Companies
The benefits of using travel technology companies are multifold. For travellers, they offer convenience, as they can plan and book their travel from anywhere, at any time. They also offer a great deal of choice, as they can compare prices and options from different providers, ensuring they get the best deal.
For travel businesses, travel technology companies offer tools to streamline their operations and improve their efficiency. They also offer insights and data that can help businesses make informed decisions and strategies.
The Future of Travel Technology Companies
The future of travel technology companies looks promising. With the advent of technologies like artificial intelligence, machine learning, and blockchain, these companies are poised to further revolutionise the travel industry.
Artificial intelligence and machine learning, for instance, can be used to personalise the travel experience, providing recommendations based on a traveller's preferences and behaviour. Blockchain, on the other hand, can be used to secure transactions and ensure transparency.
Conclusion
In conclusion, travel technology companies play a critical role in the travel industry, making travel planning and booking easier and more efficient for both travellers and travel businesses. As technology continues to evolve, we can expect to see even more innovation from these companies, making travel an even more enjoyable experience.